Well...we said Rihanna would have a comeback any minute now after Karrueche posted her "support" for Chris Brownby snapping a pic of herself rocking his new Bathing Ape collabo tee this AM...in bed. Check out Breezy & Rih Rih boo'd up at the big Lakers vs. Knicks Christmas game happening as we type...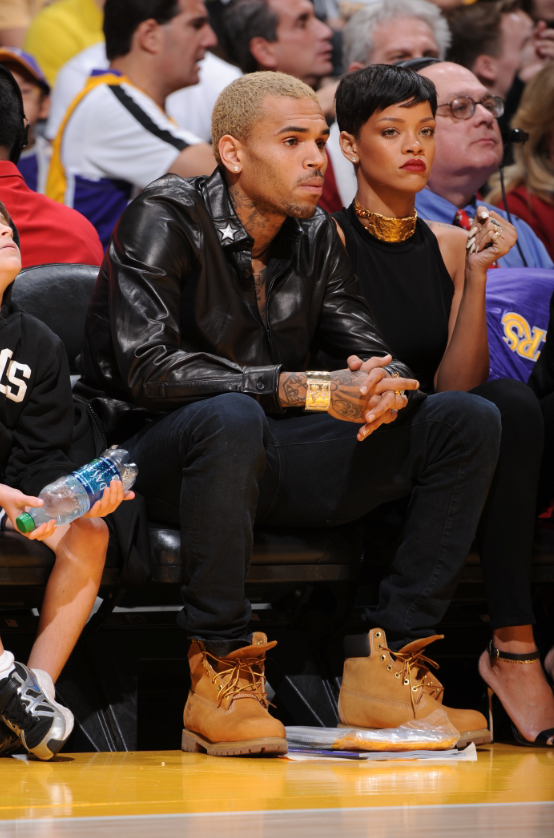 In case your not totally over their Breezy/Rih/Kae love triangle yet....we've got a new saga installment.
Not much could upstage the much anticipated Lakers vs. Knicks Christmas game going on right now at the Staples Center. But Chris Brown and Rihanna have done just that by showing up together and chillin' courtside next to the Laker bench. And on full-out couple status.