It's Christmas time at The White House...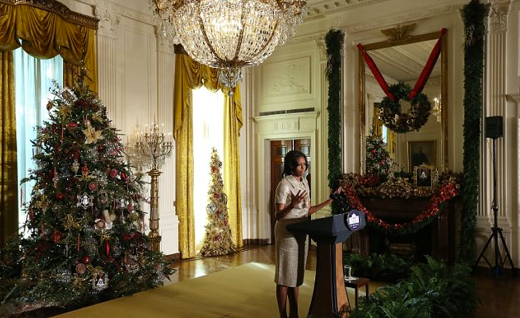 And FLOTUS Michelle Obama invited a few military families over to celebrate the season and preview the holiday decorations.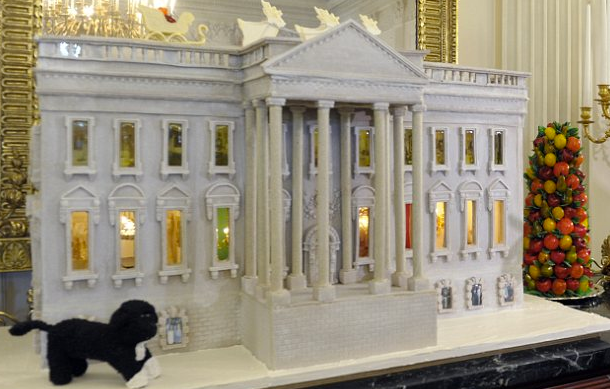 During the celebration, Mrs. Obama unveiled the 300lb gingerbread replica of the White House with First Dog Bo standing out front.
The gorgeous (and edible) replica is housed in the State Dining Room.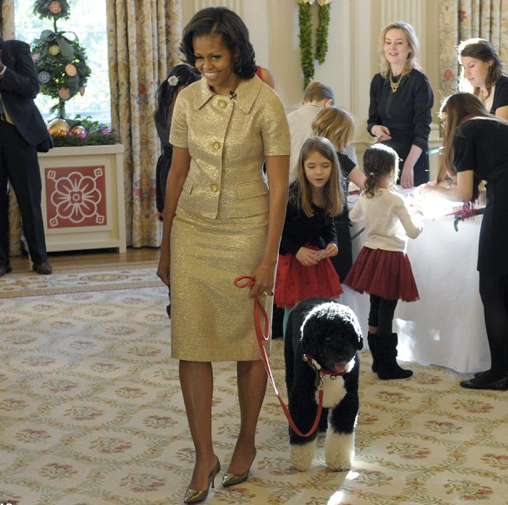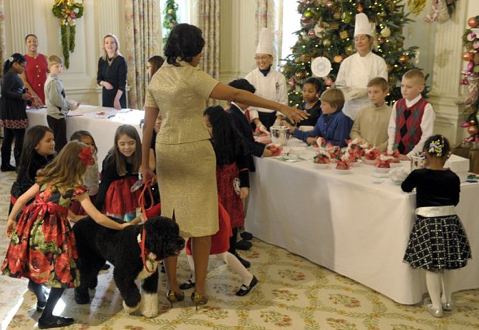 BO
accompanied Mrs. O (looking fab in a gold Michael Kors suit) as she greeted the
children
of the men and women in the military.
And after a preview of the "Joy to All" holiday decorations, Mrs. Obama made a few crafts and decorated candy with the kids.
Wouldn't we all love a piece of holiday candy decorated by the First Lady? Fab times!